Adding a New E-mail Account To Windows Mail
Windows Live Mail has been dead a while. Enter Windows Mail. It's cheaper (read: free) and more cheerful (read: modern) take on the traditional Outlook application from Microsoft that has dominated the market for years.
So, how do you go about adding a new e-mail account? Well it's easier than it has been before in both Outlook and other competitors products – in many circumstances all you require is your e-mail address and password.
Adding a New E-mail Account
Firstly, open the Mail app on your computer by clicking the mail icon. This is sometimes pinned to the taskbar but can also be accessed via searching in the Start Menu. You're looking for an icon similar to this:

If you haven't added an account to Mail before – and we're presuming as you're here, that you may not have done! – you'll see a welcome page with an option to add an account. Something like the image below:
If you have added an account before, there's one extra step involved. To add a new account you'll need to go to the settings menu (left hand side on the navigation pane) and click on the 'Manage Accounts' option: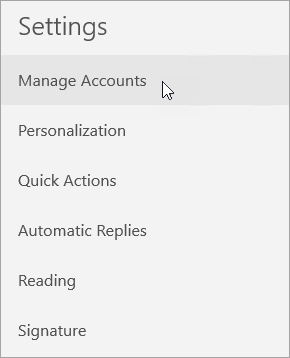 After clicking this, a new menu will slide in where you can select 'Add account'.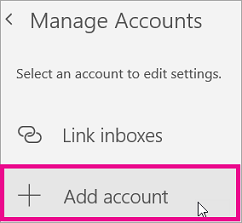 From here you can add a variety of accounts. Everything from trusty old Outlook (for us older folk, that's Hotmail), an Exchange account (typically the type you get from work) or the alternative Google Mail/Gmail, Yahoo and iCloud accounts from Google, Yahoo and Apple respectively.
In the case of a custom hosting or mail provider – such as DPS Computing – you should select the 'Other account' option. This can add e-mail accounts using the POP or IMAP protocols.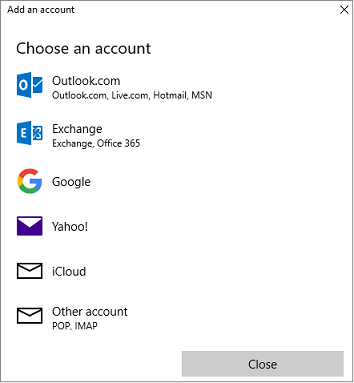 Once you've selected your option, enter your e-mail address and password and you're away!